FEBRUARY – MARCH 2023
SNOWKITE CAMPS NORWAY
from 8 390 SEK / PERSON
SNOWKITE – AN AMAZING WINTER ADVENTURE!
If you dream of kiting through snow-covered landscape and up small mountain peaks, you have found the right place!
Never kited or are you an experienced kiter, come snowkite with us at Halne, a snowkite mecca in the middle of the Hardangervidda.
All our camps are suitable for both total beginners and experienced kiters.
Do you want to learn snowkiting and want to take a kite course?
Our camps are not just a regular kite course. If you stay with us, you get unlimited hours of kite course, as much as the weather allows and you can handle. When the kite is packed down and the actual course is done for the day, you will still receive inputs, tips and tricks while sitting in front of the fireplace and during dinner, from the instructors who stay with us.
We stay at Halne Fjellstugu, which is perhaps Norway's best place to live when you go kiting on snow. Right outside the lodge is the Halnefjord with good wind conditions, lots of snow and huge surfaces perfect for snowkiting. For the more experienced kiters, there are several nice little peaks to kite up and down, or kite on a longer trip out in the plateau with our experienced instructors who knows the area.
If you like skiing or snowboarding, snowkite is a perfect complement to this!
After our camps, you should have been able to become an independent kiter on snow, and if you haven't kited on water but want to learn, you now have good experience to bring to the water.
Enjoy Europes's best snowkite!
stay right on the kite spot – kite in / kite out
5 nights in a double room with private bathroom
all-inclusive: breakfast, lunch and 3-course dinner daily
Tues – Sun.
choose between kite course or coaching
unlimited kite course hours
tips and shared experiences from experienced kiters whenever desired
experienced instructors always available for you
longer kite trip out on the plateau for the ones with good enough kite control
sauna
CPR and safety
from SEK 11,750
accommodation right on the spot – kite in / kite out
4 nights in double room (twin beds) with own en suite bathroom
all-inclusive meals: breakfast, lunch, three course dinner every day
wednesday – sunday
combination of snowkite and yoga!
choose between full kite course or coaching
unlimited kite course or coaching hours
CPR and safety
from 8 390 SEK
Welcome to a snowkite camp with like-minded girls. With a mix of kite and yoga you'll have days filled with kite session on the mountain, amazing yoga to start your day, relaxation in the sauna, marvelous food and a cozy movie night with focus on talented girls in kiting.
Join us for an unforgettable long-weekend to lovely Halne in Norway, regardless if you have no, little or a lot of experience with kites and yoga you'll have the chance to learn a lot, level up your skills and be inspired by an awesome group of girls.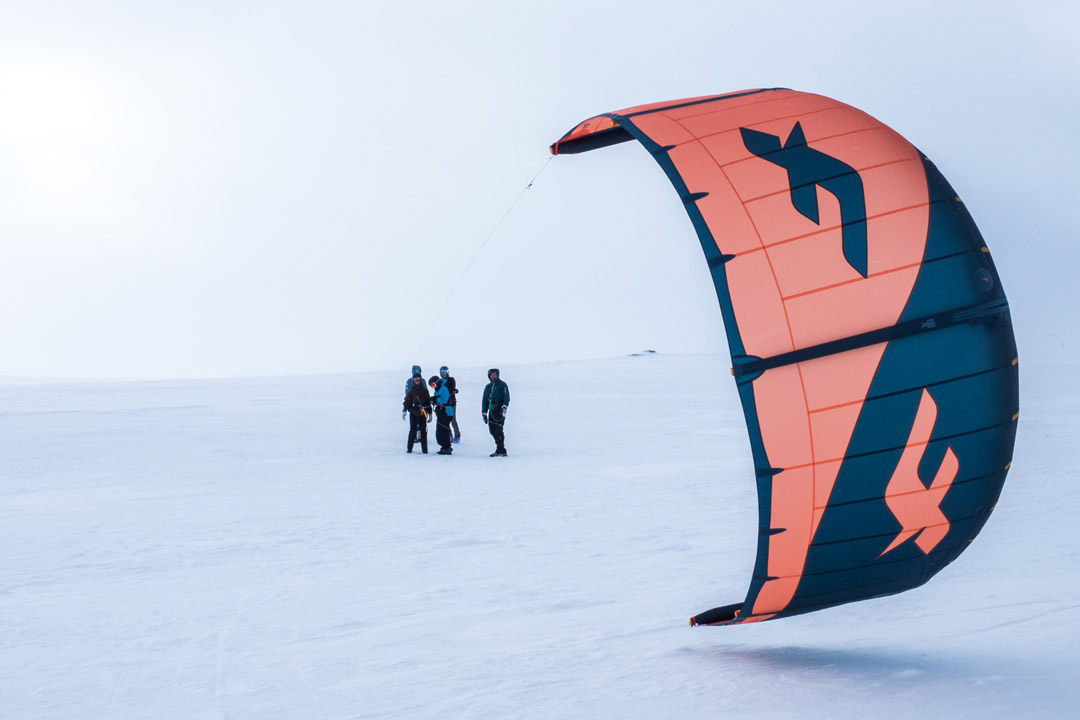 If you don't have access to your own personal kite equipment this can be rented from us for the fee of 500 SEK/day. Please get in touch with us as soon as possible, preferably at the time of booking.
Note, the kite course package includes all kite equipment. Skis / snowboard and helmet should always be brought by the guest.
All camps are paid at the time of booking.